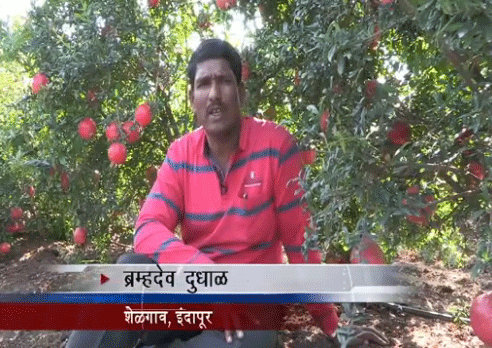 Home

How Mahadhan Helps Farmers Get A Good Pomegranate Produce
How Mahadhan Helps Farmers Get A Good Pomegranate Produce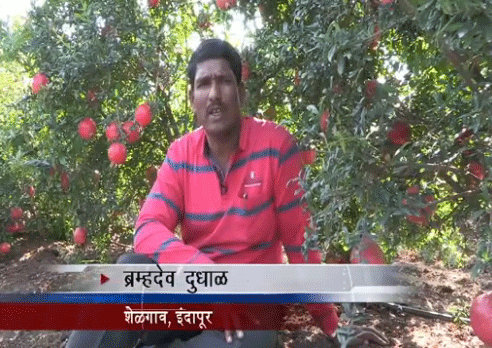 Mahadhan's fertilisers have constantly delivered results and played a significant role in farmers' success stories. It's no wonder then that Mahadhan is one of the most trusted fertiliser brands in India.
Here's how Mahadhan helped Mr. Bramhadev Dudhal from Indapur achieve a high pomegranate yield.
Mr. Bramhadev Dudhal owns a 12-acre land parcel in Shelgaw, a small village in Indapur. In 2010, he grew a whopping 14 tonnes! Not only did he get a good yield, the quality of the produce was exceptional as well. This quality crop earned him 1.44 Cr., which he invested in buying more land. Today, Mr. Dudhal continues to get a yield between 14-17 tonnes per acre. Isn't this amazing? He proudly admits that Mahadhan fertiliser has played a significant role in his success and lists out the following Mahadhan fertilisers –
Mahadhan 24:24:0
Mahadhan 19:19:19
Mahadhan 12:61:00
Mahadhan 0:52:34
Mahadhan 0:0:50
To know more about these fertilisers and their benefits, visit https://mahadhan.co.in/product-portfolio/
While Mahadhan fertilisers will surely help you improve the quality of your crop and yield, here are a few basic things you should take care of:
Soil: Pomegranate grows well in medium deep, loamy and well-drained soils having a pH of 7.5. It is recommended to get the soil tested for pH level and presence of essential nutrients
Essential nutrients: Nitrogen, Phosphorus, Potassium, Calcium, Magnesium, Sulphur, Iron, Manganese, Zinc, Copper and Boron
Temperature: The ideal temperature is 25°- 35° C
Water supply: Pomegranate requires an annual rainfall of about 500–800 mm.
To know more about pomegranate farming and get valuable tips, visit https://mahadhan.co.in/crop-portfolio/pomegranate-farming/