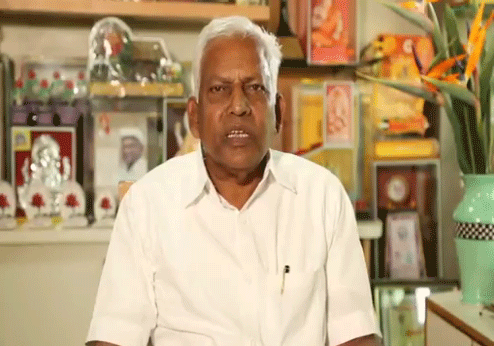 Home

How a farmer cultivated 144 tonne sugarcane per acre
How a farmer cultivated 144 tonne sugarcane per acre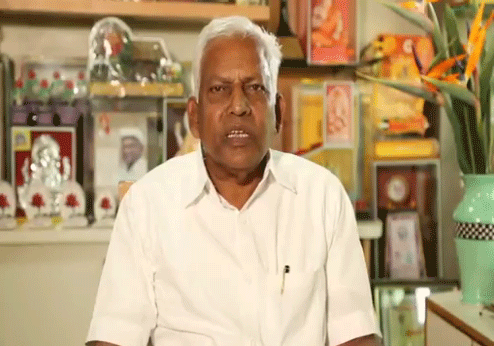 The world is full of examples of farmers adopting modern farming techniques and cultivating a high yield. Mr. Ganpatrao Patil is one such example. He not only cultivated a high yield of sugarcane but also motivated and guided other farmers in the locality to use modern farming techniques and take the road towards prosperity.
About Mr. Ganpatrao Patil
Mr. Ganpatrao Patil was motivated by his father to use his knowledge and skills in farming. He gave up formal education after his 12th standard and focussed on farming. He has consistently delivered great results and set many benchmarks in farming, be it soybean, grapes or sugarcane. He currently serves as the Chairman of Datt Shetkari Sahkari Saakhar Kaarkhana, Shirol.
The target
With an aim to motivate other farmers to cultivate a high sugarcane yield, Mr. Patil decided to lead by example. He first set a target of 150 tonne per acre and started working towards achieving this goal.
The game changer
Ditching traditional methods of water supply, Mr. Patil decided to implement drip irrigation techniques. This proved to be beneficial.
Drip irrigation reduces water wastage
Evaporation is minimal, consumption is lowered
Fertilisers can be used via the dripping system
Highly-targeted zones can be watered efficiently
Along with drip irrigation, it is also essential to take care of the basic requirements of sugarcane crops, such as:
Soil: Deep and rich loamy soils are ideal for its growth.
Essential nutrients: Nitrogen, Phosphorous and Potassium are the most important nutrients required for a good produce of sugarcane.
Climate: It requires hot and humid climate with average temperature of 21°-27°C and 75cm -150 cm rainfall.
Fertilisers: Sugarcane requires a heavy dose of fertilisers as it exhausts the fertility of the soil quickly. However, it is recommended to calculate the exact quantity of fertiliser by using the dose calculator feature on the Mahadhan App. You can download the app here.
Intercropping: In areas with adequate irrigation, sowing one row of soybean or black gram helps increase soil fertility and sugarcane yield.
To know more about sugarcane farming and get valuable tips, visit, https://mahadhan.co.in/crop-portfolio/sugarcane-farming/